The Wild Weekend April 2023
VISUALS BY SOMETHING WEIRD USA
Movie Matinees, Video Projections & in-room 24 hour continuous crazy TV shows/films/shorts all provided by
Something Weird Video, the world's premiere purveyors of B-Movie and trash cinema Gold.
Special guest Lisa Petrucci will be attending and presenting the shows. Click for a sample of movies:
DIABOLIK DAN'S TRASH TRIVIA
Dan Whaley Music Historian and rock n roll guitarist extraordinaire (Charles Napiers, The Diaboliks, Dustaphonics, Voo-Dooms) tests your knowledge of sixties music (with help from Lancy and Nee), trash cinema (with help from Lisa Petrucci of Something Weird Video) and whatever other trashy treasures he cares too quiz you on.
Tasty questions about Ska, Sexploitation, Beat bands, Garage and the surrounding chaos of the times!
Test your wits in an international trivia battle for ridiculous prizes and unlimited Kudos!"
Some teaser Qs:
Which movie starred Lulu, Graham Bond & Ginger Baker?
a) The Ghost goes Gear b) Work is a four letter word, c) Gonks go Beat d) Pop Gear
Which of the following was NOT the name of a Big Daddy Roth custom car?
A) The Druid Princess B) The Great Speckled bird C) The Asphalt Angel D) The Carb Uncle
BURLESQUE GOES BEAT
Lucious Lasses & Damoiselles de Drag starring...
SUSIE MAMBO
This pioneer of 1001 Burlesque shows has blazed a path using dance as an expression of freedom and individuality. She has appeared alongside Spanish Roc n Roll royalty wearing nothing but a sexy smile and tessels. Shake it Shake it Miss Mambo!
GINA VA GINA
The outrageously glamorous queen of Mallorca. Her wrdrobe of wild erotic outfits can easily fill an entire cruise liner, so who knows what she'// be wearing/not wearing tonight?
Bound to be gorgeously inventively shockingly divine...Nos encanta Gina Vagina!
SOULCAT
As one of Hollywood's brightest Divas prowling the swampy jungle...she is excviting, chameleon-like, risk-loving and an emissary of glamour...and all of her is Soulcat!
THE WILD WEEKEND GOGO LOUNGE
MIDNIGHT TO SIX.......FRIDAY & SATURDAY
Shake... Shimmy... Stomp... Twist... Frug... Watusi... Jerk... Boogaloo
Non stop dancin with top Disc Jocks presented by
BIG CLUB London &
Sarah Savannah from BOOTS Seattle

SPECIAL GUEST
GOGO STARS
MIKU
RIE
SAORI
NAO
Stompin Riff Raffs!
​
IN THE GOGO LOUNGE
Ever dreamed of being a GoGo dancer?
This is your chance......
Just step up and join the gogo gang
.....the spotlight's on you!
TIKI WILD

with Senor Castaway
Sensational Tiki Cocktails will be available on Friday & Saturday night courtesy of
MIGUEL ESCOBEDO
'Señor Castaway'
Mixologist extraordinaire at
TIKI CHATEAU Madrid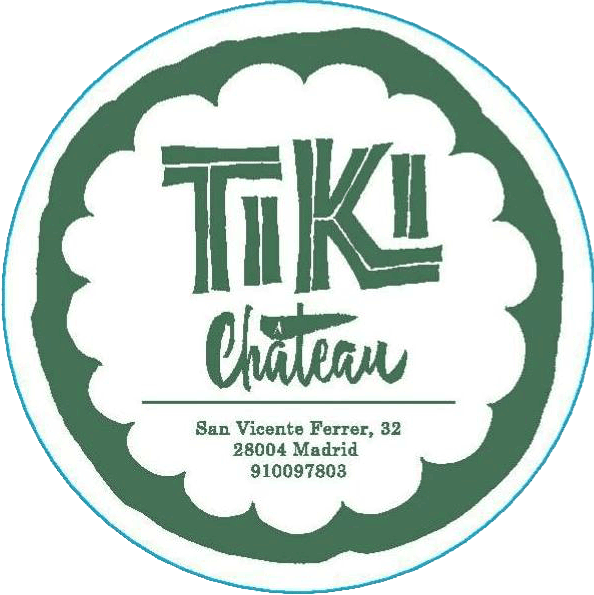 POOLSIDE SUITCASE SWAPMEET
Bring your trash & treasure to swap or sell
Records, Clothes, Books, Bric-a-Brac
New, Vintage, Collectables
Plus Disc Jocks all afternoon will have you
Twistin by the Pool!